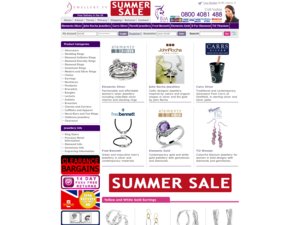 Click to open
www.jewellery.tv
in a new window
Jewellery.TV voucher codes
Money saving rating:

Jewellery.tv - Jewellery and Silverware Jewellers - January Sale
Jewellery.tv - January sale at Jewellery.tv. Online jewellers with the largest range of jewellery and silerware in the UK. Free delivery, 14 day returns and freephone customer service. Free ring sizers and free ring resizing where possible. Platinum, silver, white gold, gold, and titanium jewellery, for women, men, children and babies.